Kashmir Tour Package from Delhi
Discover the breathtaking beauty of Kashmir with our exclusive Kashmir tour package from Delhi. Immerse yourself in the serene landscapes, vibrant culture, and rich heritage. Find the perfect blend of adventure and relaxation on this unforgettable journey. Travel from 1st Oct 23 – 31st Mar 24
2N Srinagar, 2N Pahalgam, 1N Gulmarg, 1N Houseboat
All Costs are on Breakfast + Dinner Airport Transfer and Sightseeing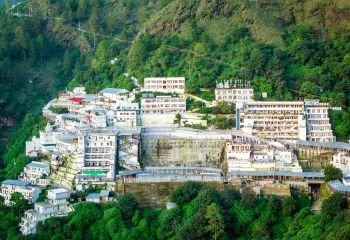 2N Srinagar, 2N Pahalgam, 1N Gulmarg, 1N Houseboat
All Costs are on Breakfast + Dinner Jammu to Transfer and Sightseeing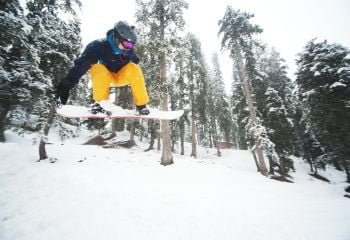 2N Srinagar, 2N Pahalgam,
1N Houseboat
All Costs are on Breakfast + Dinner Airport Transfer and Sightseeing
2N Srinagar,-2N Pahalgam,-2N Gulmarg
All Costs are on Breakfast + Dinner Airport Transfer and Sightseeing
2N Srinagar, 1N Pahalgam, 1N Houseboat
All Costs are on Breakfast + Dinner Airport Transfer and Sightseeing
2N Srinagar,-2N Pahalgam,-2N Gulmarg
All Costs are on Breakfast + Dinner Airport Transfer and Sightseeing
People also ask About Kashmir
When is the best time to visit Kashmir
The ideal time to experience our Kashmir tour package from Delhi is during the months of March to November when the weather is pleasant and the landscapes are at their most vibrant.
Are the houseboats comfortable for a stay?
Yes, our houseboats on Dal Lake are equipped with modern amenities to ensure a comfortable and memorable stay.
Is the Gulmarg Gondola suitable for non-skiers?
Absolutely! The Gulmarg Gondola offers breathtaking views and is perfect for sightseeing, even if you're not interested in skiing.
What should I expect from the Wazwan cuisine?
Wazwan cuisine is a culinary delight that showcases rich flavors and aromatic spices. Don't miss the chance to indulge in local specialties like Rogan Josh and Dum Aloo.
Can I customize the tour package to suit my preferences?
Absolutely! We offer customizable options to ensure that your Kashmir experience matches your preferences and interests.
How can I book the Kashmir tour package from Delhi?
Booking with Trip N Days is simple. Visit our website or contact our customer service team to get started on your journey to Kashmir.
Why Choose Us for Your Kashmir Tour Adventure!!
Expertise in Kashmir Exploration:
Benefit from our in-depth knowledge of the region, ensuring a rich and authentic experience.
Enjoy the flexibility to customize your itinerary based on your preferences and interests.
Hassle-Free Transportation
Travel seamlessly between destinations with our efficient and well-managed transportation.
Local Insights and Cultural Immersion
Immerse yourself in the local culture and traditions with our guided experiences.
Your safety is our priority. We adhere to strict safety measures and guidelines.
Create lasting memories with curated activities and sights that capture the essence of Kashmir.
Customer-Centric Approach
Our dedicated team is always ready to assist you, ensuring a smooth and enjoyable journey.