Kerala Tour Packages for Family
Discover the perfect Kerala tour packages for family adventures. Immerse in the beauty of Kerala with carefully curated family-friendly itineraries. Unforgettable experiences await!
2N Munnar 1N Alleppy Houseboat with All Meal
2N Munnar-1N Thekkady-1N Alleppy Houseboat-2N Kovalam with Breakfast & Dinner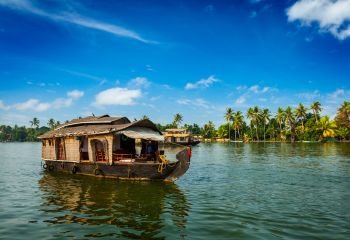 2N Munnar – 1N Thekkady 1N Alleppy Houseboat with Breakfast & Dinner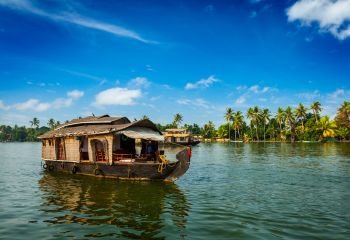 1N Cochin-2N Munnar-1N Thekkady-1N Alleppy Houseboat-2N Kovalam with Breakfast & Dinner
2N Munnar-1N Thekkady-1N Alleppy Houseboat-1N Cochin with Breakfast & Dinner
1N Cochin-2N Munnar-1N Thekkady-1N Alleppy Houseboat-2N Kovalam-1N Kanyakumari with Breakfast & Dinner
Frequently Asked Questions about Kerala Tour Packages for Family
When is the best time to visit with a family trip to Kerala?
The best time to visit Kerala is during the months of October to March when the weather is pleasant and ideal for outdoor activities.
Are Kerala's backwaters suitable for young children?
Yes, Kerala's backwaters offer a serene and safe environment for families with young children. Houseboats are equipped with the necessary amenities.
What should we pack for a hill station tour in Kerala?
Pack comfortable clothing, warm layers, and sturdy shoes for trekking, and don't forget your camera to capture the breathtaking landscapes.
Can we customize our tour package based on our family's preferences?
Absolutely! We have customizable packages to ensure that your family's interests and preferences are catered.
Are there any adventure activities for teenagers in Kerala?
Yes, Kerala offers adventure activities like trekking, paragliding, and bamboo rafting that are suitable for teenagers and thrill-seekers.
Is it necessary to try the local cuisine during the trip?
Trying local cuisine is highly recommended. Kerala's cuisine is an integral part of its culture and trying it enhances the overall experience.
Why Choose Us for Your Kerala Tour Adventure!!
Tailored Experiences for Every Family Member
At Trip N Days, we understand that every family is unique. That's why our Kerala tour packages for families are carefully crafted to cater to the preferences and interests of each family member. Whether you're an adventure enthusiast, a culture aficionado, or someone who loves to immerse in nature's embrace, our packages have something special for everyone.
Expertise and Local Insight
With years of experience in curating family-friendly tours in Kerala, our team possesses in-depth local knowledge that adds an extra layer of authenticity to your journey. From hidden gems to off-the-beaten-path experiences, we ensure that you get to explore Kerala beyond the tourist brochures.
Traveling with your loved ones requires a sense of security and comfort. We prioritize your safety by partnering with reliable transport services and handpicked accommodations that meet the highest standards of hygiene and comfort. Our experienced guides ensure that your family's well-being is always the top priority.
Customization at Your Fingertips
Your family's preferences are unique, and we respect that. Our customizable tour packages give you the flexibility to choose the destinations, activities, and experiences that resonate with your family's dynamics. Share your ideas, and we'll turn them into reality.
Seamless Planning and Execution
We take care of the nitty-gritty details, so you can focus on enjoying quality time with your family. From itinerary planning to transportation and reservations, our meticulous approach ensures a hassle-free journey from start to finish.
Unforgettable Memories Guaranteed
At Trip N Days, our primary goal is to create moments that you'll cherish forever. From capturing stunning sunsets to organizing surprise experiences, we go the extra mile to ensure that your family's Kerala adventure is filled with joy, laughter, and unforgettable memories.
We believe in transparent communication and pricing. Our packages are designed to offer exceptional value for your investment. No hidden costs, no surprises – just a remarkable journey at a competitive price.
Personalized Customer Support
From the moment you inquire about our packages to the time you return home with a heart full of memories, our dedicated customer support team is here to assist you. Have questions, concerns, or special requests? We're just a call or message away.